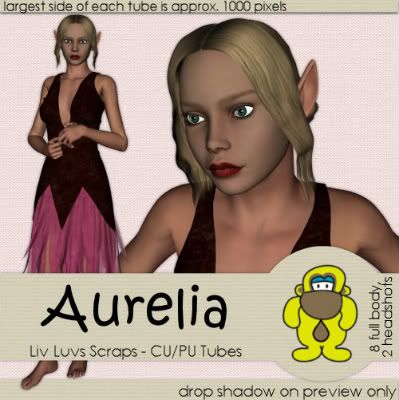 Commercial/Personal Use - 200 dpi
Aurelia, named after her golden hair, is a teenage flower elf, whose biggest responsibility (outside of school - yes, elves have school) is to babysit the children of the elders of the Elven court. Unfortunately, she's a bit of a daydreamer, and has, on numerous occasions, lost the little ones amongst the rosebushes!
In your zip file, you will receive 10 tubes all up - 8 full body poses, and 2 headshot portraits.
These tubes are for both personal & commercial use, are 200 dpi, and the largest side of each tube is approx. 1000 pixels!
{Please read the enclosed TOU file for more information about usage.}