My first ever commercial use set, "Glitz & Glam", is available exclusively at
TKO Scraps
.
As I do with my personal use kits, I've decided to give you all a CU freebie! :) I hope you can use it....it's a hand mirror! :) [All girls can use one of them, can't they?!?]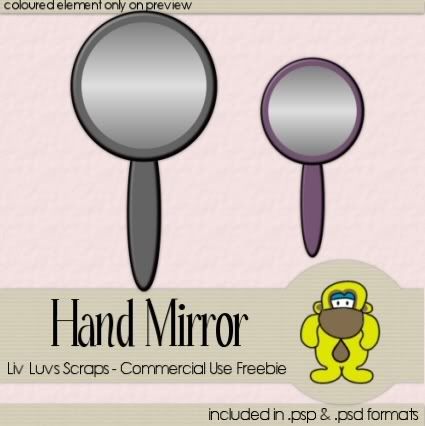 click the preview to go directly to the download page
I hope you like it! :) If you do, please leave a comment... it'd give me an idea as to whether or not I should keep making CU items :)
If you're wanting more info on the full CU set, please see the post above this one.
Enjoy!!
--Liv--