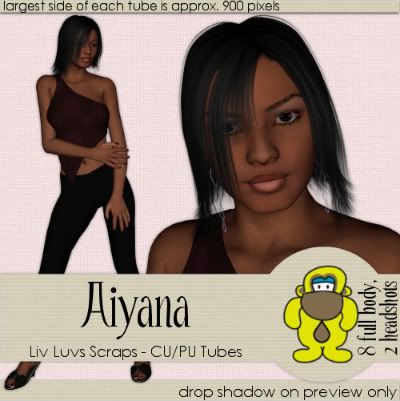 Commercial/Personal Use - 200 dpi
Aiyana is originally from Ethiopia, where her name means "Flower Blossom". She's quite laid-back and shy, but does love to go out shopping with her best friend, Blair!
In your zip file, you will receive 10 tubes all up - 8 full body poses, and 2 headshot portraits.
These tubes are for both personal & commercial use, are 200 dpi, and the largest side of each tube is approx. 900 pixels!
[Please read the enclosed TOU file for more information about usage.]