Now in store at TKO Scraps...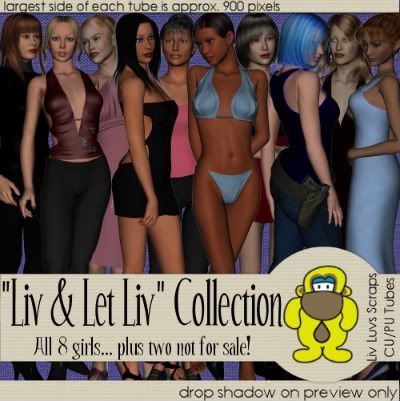 The "Liv & Let Liv" collection of poser tubes, consisting of 8 individual packs of lovely ladies and femme fatales, all associated with a handsome, world famous spy!
Also available is the complete pack (pictured above), which features all 8 girls previously released PLUS 2 not for sale individually!