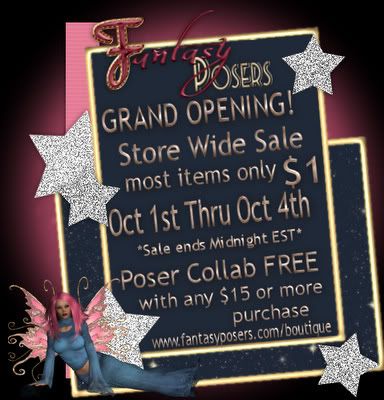 Come & help us celebrate the grand opening of the new store,
Fantasy Posers
, dedicated to Poser Tubes & Kits featuring them!
A lot of items will be discounted to $1!! Lots of bargains, and plenty of different kinds of tubes to look at & purchase!!
Plus, with a purchase of $15 or more you receive a Poser Collab, put together by various store designers.